Our network consists of excellent Partners with international reach & European focus.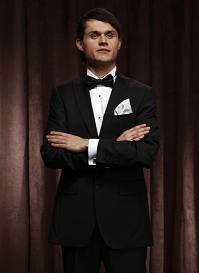 Mark Kukolus is performance-focused professional with successful track record in operations development and improvement, especially in Management Information Systems, Financial Processes and Information Technology.

Through various roles he introduces Business Intelligence, Corporate Performance Management, Enterprise Resources Planning and Data & Workflow Management Systems into organisations culture and processes. As Management Consultant he guides his Clients through processes improvement and change. He fosters collaboration and enhanced decision-making methods in enterprises and institutions management and operations.

Recognised expert in Managerial Finance & Accounting (Wharton Business School, IESE certified and Bloomberg speaker), Financial Controlling, Budgeting Planning & Forecasting, Multidimensional Modelling, Analytics and Reporting Automation, Business, Process, Systems and Data Analysis, Architecture Design & Integration, Financial Consolidation and Auditing processes also for SSC / BPO / ITO development. Hands-on experienced with multiple business entities and institutions from Financial Services and Life Sciences sector throughout Multinational Manufacturing Operations to Service Oriented Organizations including Fortune Global 500.
Experienced Personnel are assigned on program / projects portfolio demand and subject matter experts network & third party cooperation is utilized also to source Clients installed base.